Cottages in Trevone and Trevone Beach with Reviews
Lagos PL28 8RB Cottage ID: 6978
We've rented the house and it's small cottage for the past 2 years and have had fantastic holidays. The location couldn't be better, the house is lovely - shabby chic in style and full of charachter. great for a family holiday. Will be hopefully booking again!!! Thanks so much. Would recommend quite happily!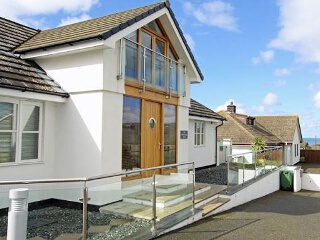 Does not accept pets
Sleeps 10
The Old Cabbage Patch in Cornwall inc Scilly is a considerable and sweeping self catering cottage, The Old Cabbage Patch in Trevone caters for 10 guests and does not allow dogs.