Self Catered Holiday Cottages in Blakeney

Wish I had read the reviews first. Took my 2 daughters and 2 grandchildren for 4 nights . Not a lot has improved since the last reviews, some things are worse. The kitchen needs a refit, the fridge freezes all the food as the ice box door is stil not mended. It is not a toddler friendly house. The high chair was moulding away in the outhouse, unusable . The one we were advised to hunt out from another cottage was old , dirty and tatty. Had to bleach it before the babies could use it. The passage way outside the back door ( main entrance as the front door did not work) was weedy , overgrown and dirty . 35 plus cups and mugs did not make up for the lack of egg cups. Seemed to still be stocked from jumble sales. The fancy light shades seemed an unusual quality to have in the midst of dirty stair carpets and mouldy corners of thick dirt. The bath was a nightmare with children, no grip or bath safety mat. When asked if there was a stairgate the manager ? Owner texted me to say she told me the stairs were accessed from the sitting room behind a door. This was not the problem , a gate was needed upstairs on the landing. We were constantly vigilant with the 2 one year olds. The attic bedroom was certainly not easily accessible and there is no warning of this in the details. Clutter clutter clutter everywhere in sitting room. Distracted us from some of the nice art pieces on the walls. The back door mat flung on top of a boot mat was u touchable really dirty . Would have taken no trouble to wash it regularly. A dirty sheet from a previous occupant was on the bed I used . Thank goodness we had opted to take our own bedlinen, may have had dirty ones to use from previous occupants. We were told the British legion hall was opposite. This was not all it was . Seemed to be the local weekend night club venue . Shouting from tiddly people , loud music . Led to disturbed sleep for all. No iron or ironing board. No hair dyer. All in all it made us feel unwelcome as guests and uncomfortable being in such a dirty ,tatty place compared to home . Three of the beds were really uncomfortable and the bed covers were grubby , not washed for a long time. Thank goodness Blakeney made up for it , but we looked longingly at better cared for places which were nearby including the neighbours. Front door couldn't unlock .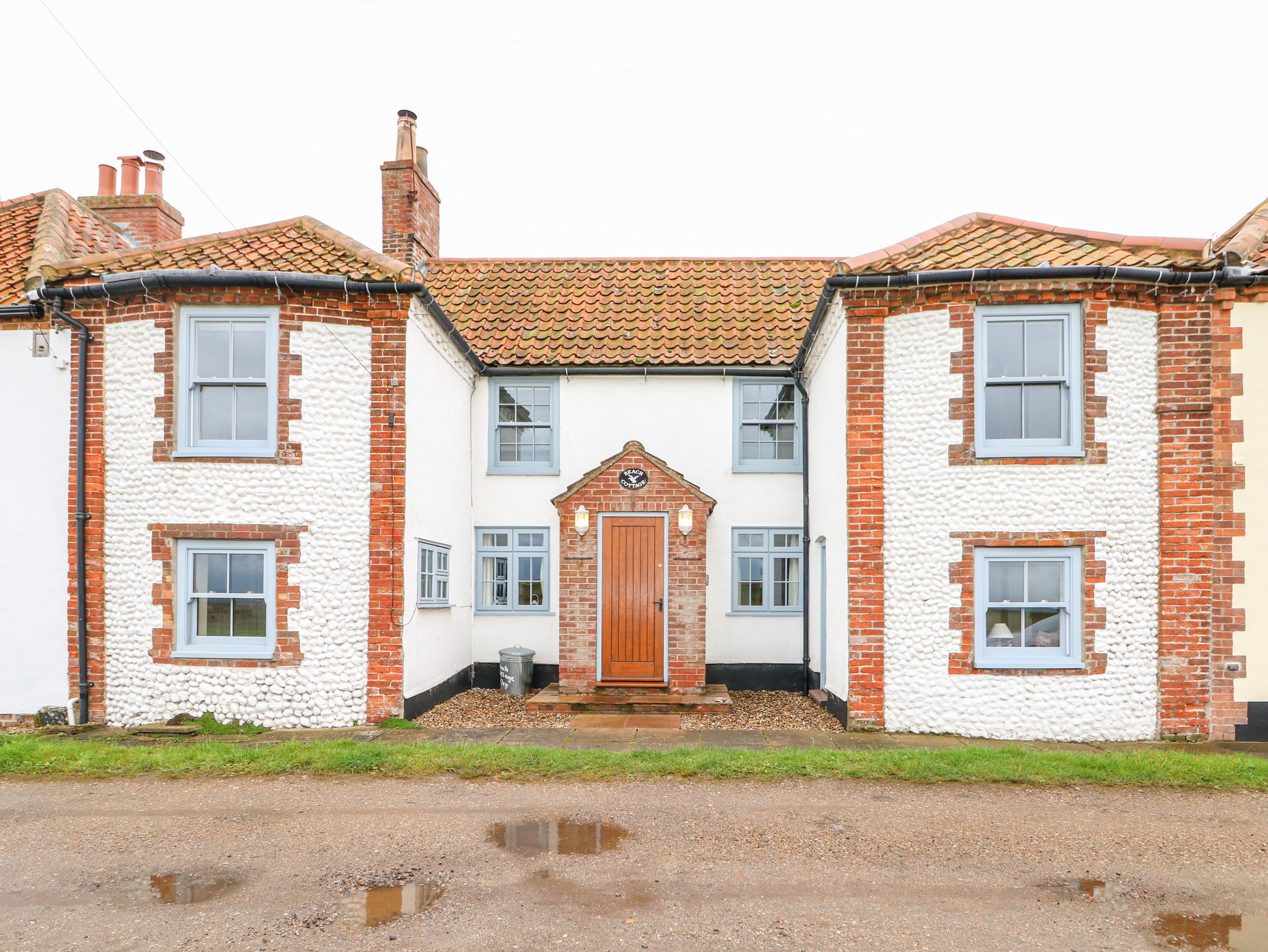 Does not accept pets
Sleeps 8
Images and details for this self catering cottage in Norfolk, Beach Cottage is a 3 bedroomed holiday let with 2 bathrooms in Salthouse, Norfolk.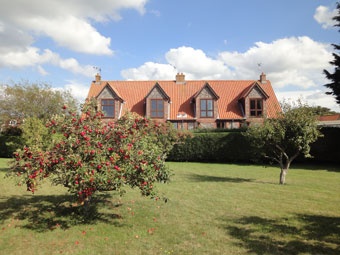 Does not accept pets
Sleeps 8
3 The Saltings is situated in Blakeney and is a holiday home in Norfolk that accommodates 8 people and does not take pets, find interesting features here.